16-Point
Quality Evaluation

Helping you find the healthcare talent you need.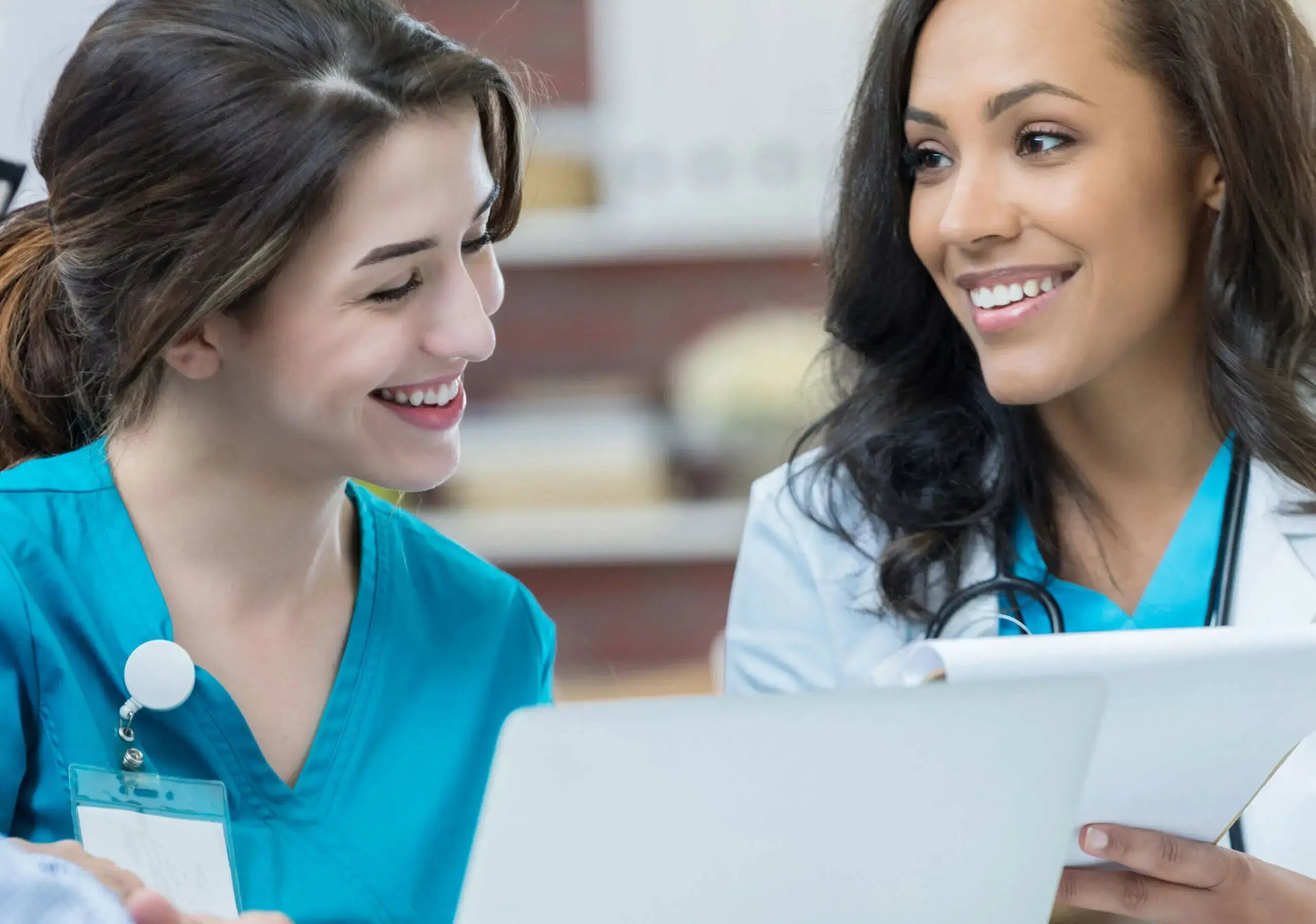 Speedy placements are great, but we understand speed means nothing unless the candidate is qualified, trustworthy, and reliable.
At LRS Healthcare, we thoroughly vet every healthcare professional with our 16-point quality evaluation to ensure we're sending facilities top-notch employees who are not only fit to do the job but are motivated and passionate about patient care. Our expectations and standards go above and beyond a typical background check. Healthcare professionals who travel with LRS Healthcare must pass the following screenings and be able to provide proof of physical wellness. Here's a brief look at what our compliance specialists are assessing prior to recommending or placing a medical professional at your facility.
Application / Profile / Resume
01. Documented current and relevant experience as specified by client
Credentials
02. Current license or certification pertaining to specific job classification and duties
Primary Source Verification
03. Primary source verification from applicable verification site for specific classification to be completed by LRS Healthcare verifying issue date, expiration date, and active status of license or certification
Photo Identification
04. Current/valid identification. State issued driver's license or other State/Government issued identification is acceptable
Certifications
05. BLS (Basic Life Support) is required for all travelers. Requirements for unit-specific assignments may include, but are not limited to: ACLS, PALS, NRP, TNCC, Basic and Advanced Fetal Monitoring, MAB, CPI
MMR & Varicella Vaccinations or Titers
06. Documentation must identify the Employee by name, state immunity status, originate from a medical provider or laboratory, and must have appropriate contact information. A signed statement by Employee will not satisfy this documentation requirement
Hepatitis B
07. Proof of immunity (titer), proof of 3-part series, or annual Hepatitis B declination
Tdap Vaccine
08. Tdap (Tetanus, diphtheria, pertussis) vaccine within 10 years, or annual declination
Annual Physical Exam
09. Examination should verify the employee is in good health, free of any communicable diseases, and able to function in their profession at full capacity
Respiratory Fit Testing
10. Documentation for Initial Respiratory Fit Testing, RFT Questionnaires, and Annual Questionnaire follow-ups may be required
Tuberculosis Testing
11. Negative Tuberculosis Skin Test (TST) or Tuberculosis Titer results require annual retesting. Positive Tuberculosis Skin Test (TST) or Titer results require a chest x-ray to be performed every 5 years with a result showing no evidence of active tuberculosis, and additionally an annual TB Symptoms Questionnaire
Drug Screen Results
12. A drug screen is required to be on file with LRS Healthcare prior to any assignment. LRS Healthcare will ensure panel requirements meet client guidelines
Background Result
13. Search will be completed, including a county and/or state search as needed, and Social Security Trace. Search must include, at minimum, previous seven years of background history. Employee must also pass National Sex Offender (NSO) check, Office of Inspector General Fraud Prevention and Detection (OIG) check and Excluded Parties/System for Award Management (SAM) check
Professional References
14. Two professional references verifying most recent experience
Skills Checklist
15. LRS Healthcare Skills Checklist is required to be successfully completed by Employee and updated annually
Pre-Employment Testing and Joint Commission Requirements
16. LRS Healthcare requires that all employees submit to competency testing prior to employment, and annually thereafter to ensure and maintain quality patient care. All testing must be completed with a passing score through LRS Healthcare's Prophecy Health portal which shall include the following:
Core Part I:
• Body Mechanics/Ergonomics
• Emergency Management Preparedness
• Environmental Safety
• Fire Safety
• Hazardous Chemicals
• HIPAA Privacy
• Infection Control/Bloodborne Pathogens
Core Part II:
• Age-Specific Patient Care
• Cultural Competence
• Ethics in Healthcare
• National Patient Safety Goals
• Patient Rights
• Patient Safety Systems and Events
Core Part III:
• Abuse
• Advanced Healthcare Directives
• Domestic Violence
• Pain Management
• Restraints
• Sexual Harassment
Color Vision Exam: Color Blindness Test
Unit Specific Exam (i.e.): Med/Surg, ER, Tele, Physical Therapist, Allied Health, etc.
Medication Exam: RN Pharmacology Exam (In some cases, Unit Specific

This page was last updated 08-18-2021. To submit a request for a question/answer to be added, please email us at Feedback@lrshealthcare.com.